So the English have their chicken tikka masala; the Italians their pizza; the Mexicans their tacos; and the Americans their apple pie. Each nationality seems to have one meal that they embrace 100% and make their own, build legends around, and present to the world as their culinary shorthand. And South Africans?  We have the braai (pronounced to rhyme with fry).  On the surface, it's just another way of cooking meat, this time on an open fire outdoors. But a braai is far more than that:  it is a cross-cultural, non language-biased, age-neutral activity that all South Africans indulge in with an equal fervour;  and that South African expats can happily indulge in anywhere to alleviate their homesickness.  In fact, we love it so much, we even created a day to celebrate the braai: 24 September every year is Heritage Day, the day when we celebrate South Africa's rich cultural heritage and diversity.  But as interesting as what makes us diverse, is what makes us the same:  we all love a good braai.  So a couple of years ago, we also started celebrating a cheeky unofficial holiday on 24 September:  National Braai Day. 
If you are planning to get in touch with your inner South African, brave the weather and braai today, here are my top braai tips to help you achieve braai Nirvana, and some braai recipes to make your tastebuds sing N'kosi Sikelel' iAfrika.
1.  Start with the right kind of fuel.
Puritans would insist on using ONLY real wood, preferably rooikrans or doringhout but this is seldom practical in a suburban UK garden.  But beware: the lumpwood charcoal commonly sold in UK supermarkets is definitely NOT the right kind of fuel for a braai! It burns hot and super fast and provides no sustained heat, so you will have meat that's blackened on the outside and raw on the inside, which is probably not the look you were going for. What you need is charcoal briquettes – the compacted, rounded type – as these will provide a long, slow burn, ensuring meat that is cooked through but still moist.
2.  Don't overdo the charcoal.
For some reason, inexperienced braaiers seem to think that more is better when it comes to charcoal.  It's not. Too much charcoal will smother the fire and even if you do get it lit, you will have a fire that burns too hot. The rule of thumb is to arrange the charcoal in a single layer below the cooking grid and to use just enough so that the area of charcoal extends only an inch or so beyond the area of the grid that would be covered by food. 20 briquettes is plenty for your average family braai.
3.  Clean your braai grid with half a cut onion or lemonFace it – after it's been used a few times, your braai grid is never going to look as sparkly as it was when new. Don't stress though, spending hours trying to get it pristine – remember it is going to go practically into a fire, which should sterilise most things.  Brush off the worst of the grime with a steel brush and then once the grid is warmed a little by the flames, grab half a lemon or onion with your tongs and rub the cut side vigorously all over the grid. This both cleans the grid and imparts a great flavour to the food as it cooks.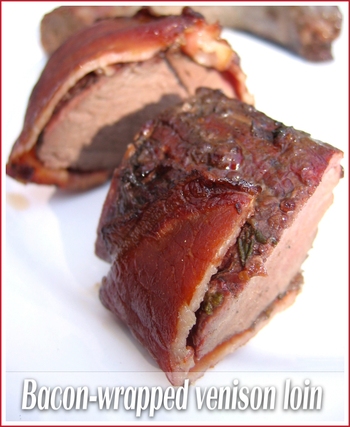 4.   Make sure you only start cooking at the correct temperature.
Collect your single layer of charcoal into a little pyramid and light it using firelighters. If using a kettle braai, make sure that all the lower vents are open and that the lid is off – fires need airflow to get started. There will be flames initially but they will soon die down and the charcoal will smoulder – don't panic and add more charcoal!  You want them to smoulder rather than flame.  After about 30-40 minutes the coals will take on a gray appearance as they are completely ashed over, but still glowing red inside. This is when you want to start cooking – before is too hot, and after is too cool!  To test, hold your hand about 10cm above the grill – if you can keep it there without pain for 5 seconds, your fire is ready. If you are in pain after 2 seconds your fire is still too hot; and if you can leave it there for much longer than 5 seconds, your fire is too cool and needs more coals.
5.  Cook meat in the correct order.
Start by cooking the things that take the longest and finish with the things that cook fastest.  So start with chicken; then move on to sausage, chops and ribs; and always finish with steak as this cooks the fastest. Better yet, cook all your chicken, chops and ribs while making some new coals in a charcoal burner, and then cook the steak on its own over fresh, hot coals.
6.  Use a pair of tongs, never a fork, to turn your meat.
If you use a fork, you are pricking the meat and making a hole for the juices to run out each time you turn the meat.  This not only causes the meat to become dry but also causes flames to flare up as fat drips onto the coals, leaving you with blackened meat.
7.  Beware of flare ups!
As the meat cooks, fat will inevitably drip onto the coals below.  This is a good thing as it causes smoke and imparts that lovely smoky flavour that we all love.  But it can also cause shooting flames which will char your meat on the outside.  I've often hung my head in bewilderment while a cook casually lets his meat lie amongst flames. Keep a glass of water (or beer!) handy and move the meat out of the flames before dousing them with liquid – just enough to stop the flames, not wet the charcoal and put the fire out!
So now that you are ready to braai, here are some of my braai recipes to tempt you:
HAPPY BRAAING!