Ask most people about food and drink options in and around the O2 in North Greenwich and they will roll their eyes a bit and say "well it's all the high street chains isn't it?  OK if there is a concert on but nothing worth making a special trip for otherwise".  And until recently I would have to say that I agree with them.  I have spent a few happy hours before a concert at the Gaucho; or grabbed my South African fix before a movie at the Spur, but other than that, there was nothing remarkable going on, foodwise, at North Greenwich. But over the past few years things have been a-changing, with various restaurants and bars springing up outside the perimeter of the O2 – one of which I recently visited for the first time.  Craft London is a New British restaurant, café and cocktail bar and it was to the rooftop bar that I was heading for the launch of the Sipsmith Summer Terrace.
Craft London is a project by Stevie Parle, chef owner of the Dock Kitchen, who aims to work with world-class local producers and products to create a memorable dining experience.  To this end he works with "experts, fanatics and obsessives" who create world class products by roasting coffee on the premises; smoking meat and fish in a smoking shed in the adjacent Peninsula Garden; bee keeping; making infusions; curing, fermentation and brining; and cultivating a kitchen garden and orchard.  The cocktail bar and terrace is on the top floor above the restaurant and has practically 360 degree view over the Peninsula Garden, the Emirates Cable Car, the O2 and the Canary Wharf skyline.  Until 20 September, the bar is also the venue for the Sipsmith Summer Terrace, a pop-up collaboration between Craft and well-known independent distillers Sipsmith, known for their hand-made small batch spirits including gin and vodka. Together with Craft's Adam Wyatt-Jones, Sipsmith's master distiller Jared Brown has created a range of bespoke cocktails to be served at the pop-up, using Sipsmith's handmade spirits as well as infusions, tinctures and bitters that are made at Craft and garnishes foraged from the kitchen garden.   The mixologists behind the bar are brilliant to – both personable and efficient, and they really throw themselves into cocktail shaking wholeheartedly!
So what's on the menu?  There are six bespoke Sipsmith cocktails on offer as you will see below.  I tried them all and they were all unique, not too sweet, and full of interesting botanical flavours.  At a push, I'd say my favourite was the Herbal Martinez, but the Golden Sip came a close second!
Summer Harvest (£9) – Sipsmith London Cup, beetroot shrub, green pea oil, lemon juice, overproof bourbon, dandelion, oris root and buckwheat tincture
Herbal Martinez (£10)- Sipsmith V.J.O.P, Sipsmith London Cup,  Amaro Averna, house batch mint & basil, house batch rosemary & thyme bitters
Elderflower & Honey Cup (£8) – Sipsmith London Cup, elderflower liquor, black pepper, lime and lavender vinegar, lemon juice, lavender tincture, mead
Foragers Julep (£9) – Sipsmith London Dry Gin, raspberries, golden syrup, marjoram, sorrel and raspberry infusion
Golden Sip (£9) – Sipsmith Sipping Vodka, Dolin Dry Vermouth, golden syrup, fresh strawberry, wormwood leaf
Craft G&T (£10) – Sipsmith Sipping Vodka, gooseberry jam, juniper vinegar, lemon juice, honey, tonic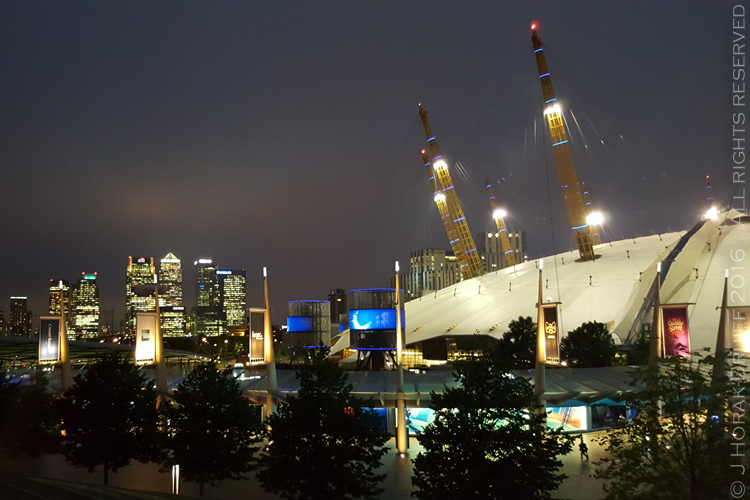 The bespoke cocktails are available at the Sipsmith Summer Terrace at Craft London until 20 September and  guests will also have the opportunity to attend gin masterclasses every two weeks until then. And when you are done, remember that the Craft restaurant downstairs offers a tasting menu for £28 every Tuesday!
DISCLOSURE:  I enjoyed my visit to Craft as a guest of  Sipsmith but received no further remuneration to write this post.  I was not expected to write a positive review – all views are my own and I retain full editorial control.
The Sipsmith Summer Terrace @ Craft London
Peninsula Square
Greenwich Peninsula
London
SE10 0SQ
Let's keep in touch!
You can also find me tweeting at @cooksisterblog, Instagramming as Cooksister, Snapchatting as Cooksisterblog or pinning like a pro on Pinterest.  To keep up with my latest posts, you can subscribe to my free e-mail alerts, like Cooksister on Facebook, or follow me on Bloglovin.